Well, JUMP FORCE fans, it only took about 7 months, but more NARUTO reps have been announced!
According to the latest Weekly Shonen Jump issue, all four of these characters were officially announced, and in Boruto's case, he has his own scan.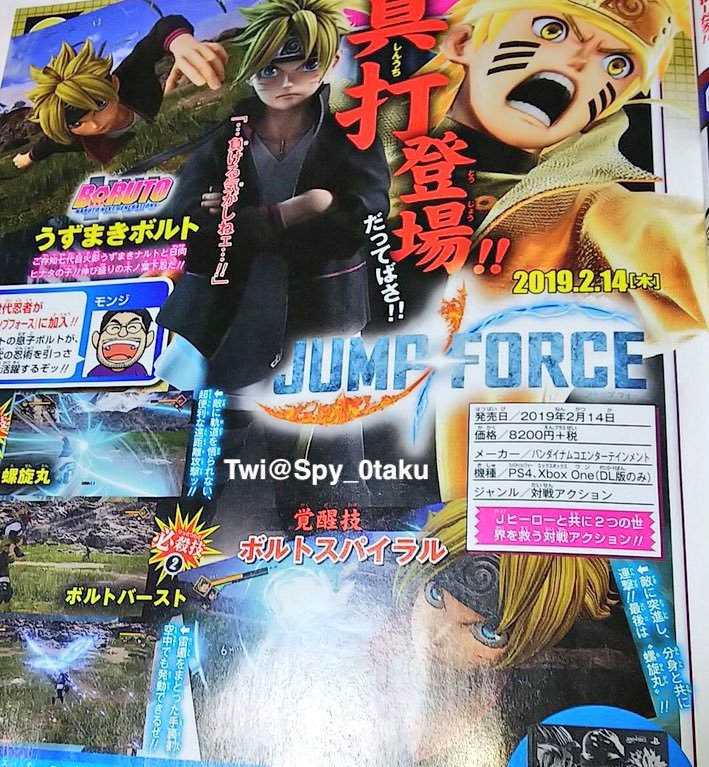 While Gaara and Kakashi have been fan favorites requested for ages, Boruto and Kaguya have been some of the more… controversial choices to say the least.
Naruto Jump Force Roaster looking wack at the moment..
Announcing Boruto (Possibly classed as "separate series") before Madara? LOL
Gara over > Pain or Sage/or Mask Obito? Come on bruh (@JaymesHanson) January 17, 2019
When you wake up to find boruto confirmed for jump force pic.twitter.com/bxVRbn0cNU (@ONI_Sutaria) January 17, 2019
Jump force deadass put kaguya in but not madara. pic.twitter.com/0r6YVQpq6u (@BlackSaiyan97) January 17, 2019
As for me, I'm just happy that Naruto has gotten more representation overall. But how do you all feel about this news? Be sure to follow this blog for more JUMP FORCE news.
Stay Twisted, everybody.