OH MY GOD, OH MY GOD, OH MY GOD, OH MY GOD, OH MY GOD, OH MY GOD, OH MY GOD, OH MY GOD, OH MY GOD, OH MY GOD, OH MY GOD, OH MY GOD, OH MY GOD, OH MY GOD, OH MY GOD, OH MY GOD, OH MY GOD-
*ahem*
Let me get myself properly composed.
*sounds of shuffling clothes are heard*
Ladies and Gentlemen, boys and girls, children of all ages:
We got him.
After 8 months of requests, after so much frustration, so much disappointment, so much internal and external strife: It has happened.
Jotaro Kujo, of JoJo's Bizarre Adventure fame, has OFFICIALLY been confirmed for JUMP FORCE's roster.
Its official after multiple researches and getting sent it myself through instagram since you can share ads…

Dai from DRAGON QUEST: THE ADVENTURE OF DAI
Jotaro Kujo from the JOJO'S BIZARRE ADVENTURE series

Join JUMP FORCE!!! pic.twitter.com/i36e0MupMe(@NiniiSpangle) January 19, 2019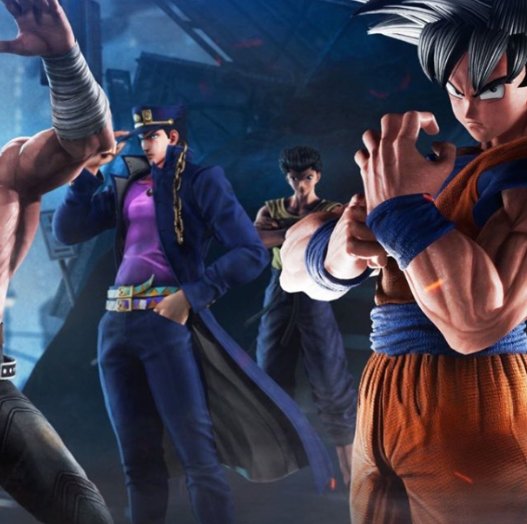 Jotaro has been released this afternoon, after advertisements on Facebook leaked his involvement, as well as Dai, from Dragon Quest: The Adventure of Dai. Rumblings were doubtful, but since Ninii has been right in the past about past leaks, but there have never been as much concrete evidence before now.
What do you think? Do you think they should have revealed it like this, or should they have announced it earlier? Let me know by leaving a comment.
Stay Twisted, and YARE YARE DAZE.