Hey, everyone! It's me, it's me, and here I am, about to talk about what I'm going to be watching, once Spring 2019 starts! Now, I apologize once again, because the content of Winter was so sparse, to me, at least, no show really stuck out to me. I heard good things about Boogiepop, Shield Hero, and Dororo, which I actually ended up watching, and liking, because MAPPA, but in the end, I decided on The Promised Neverland, which got me the most views on this blog so far, and W'z, which…
What happened to W'z? Literally everyone dropped it after the first week…
Nevertheless, I've got quite the STACKED lineup for Spring! Let's get right into the shows!
---
TV ANIME
Fairy Gone
Air Date: April 8, 2019
Genres: Action, Demons, Fantasy, Magic, Supernatural
Studio: P.A. Works
Synopsis: The protagonist Mariya is a new recruit of "Dorothea," an organization which investigates and suppresses fairy-related crimes. Amidst the unstable political situation, criminals with lingering wounds from the war and past conflicts emerge and engage in terrorism as an act of revenge. This is the story of Fairy Soldiers, fighting for their own justice in a chaotic postwar world
Why Want to Watch it: I think the last war-themed Anime I watched Weekly (not including Dororo, because I'm playing catchup now) was… The Heroic Legend of Arslan, back in 2015, a show that still holds up today. However, I feel that that show was good, and looking at the PV of Fairy Gone, it looks like a Dark Fantasy from the start, instead of interjecting fantasy into it in the middle. Very interesting to see where it goes.
PV
Magmel of the Sea Blue
Air Date: April 7, 2019
Genres: Action, Adventure, Super Power, Fantasy, Shounen
Studio: Pierrot
Synopsis: One day in the middle of the pacific ocean, a miracle occurred, a new continent appeared out of nowhere! The new continent was the home for new and mysterious plants, creatures, and minerals! Humanity is excited, as the age of exploration has returned.
Why I want to watch it: Okay, while I'm not a real fan of Pierrot, seeing how all of their efforts are going to Naruto's Kid's show, instead of Black Clover, the supposed 'New King of Shonen' (That's not a knock on Clover, I love the manga), which is a real shame. That being said, seeing as how this is a seasonal anime, and doesn't have the constant stretch of time that the other two shows, and the fact that it has an interesting premise, I will definitely check this one out.
PV
Philosopher's Grandson
Air Date: April 10th, 2019
Genres: Action, Comedy, Magic, Fantasy
Studio: SILVER LINK
Synopsis: A young man who had surely died in an accident, was reborn in another world as a baby! After that, he was picked up by the patriot hero "Sage" Merlin Wolford and was given the name Shin. He was raised as a grandson by Merlin and soaked up Merlin's teachings, earning him some shocking powers; however, when he became 15, his grandfather Merlin said, "I forgot to teach him common sense!"
Why I want to watch it: I LOVE SILVER LINK. I mean, yes, they released the STINKER of 2014, Chaos Dragon, but hey, no one bats a hundred. But looking at the PV, the art and animation looks about 10,000X better than Chaos Dragon. However, I have never read the manga for this anime, and like with Neverland, I'm going in completely blind. Let's hope no characters I care for die in the first episode.
PV
Cannon Busters
Air Date: April (or May) 2019
Genres: Action, Adventure, Comedy, Fantasy
Studio: Satelight
Synopsis: Follow the adventures and exploits of S.A.M, a high-end, royal-class friendship droid who's joined by a quirky, discarded maintenance robot and a brash, deadly fugitive. Together, the unlikely trio embarks on an unforgettable journey in a fantastic and dangerous world in search of S.A.M's best friend, the heir to a powerful kingdom under siege.
Why I want to watch it: Samurai Champloo meets Cowboy Bebop? Say no more.
PV
Demon Slayer: Kimetsu no Yaiba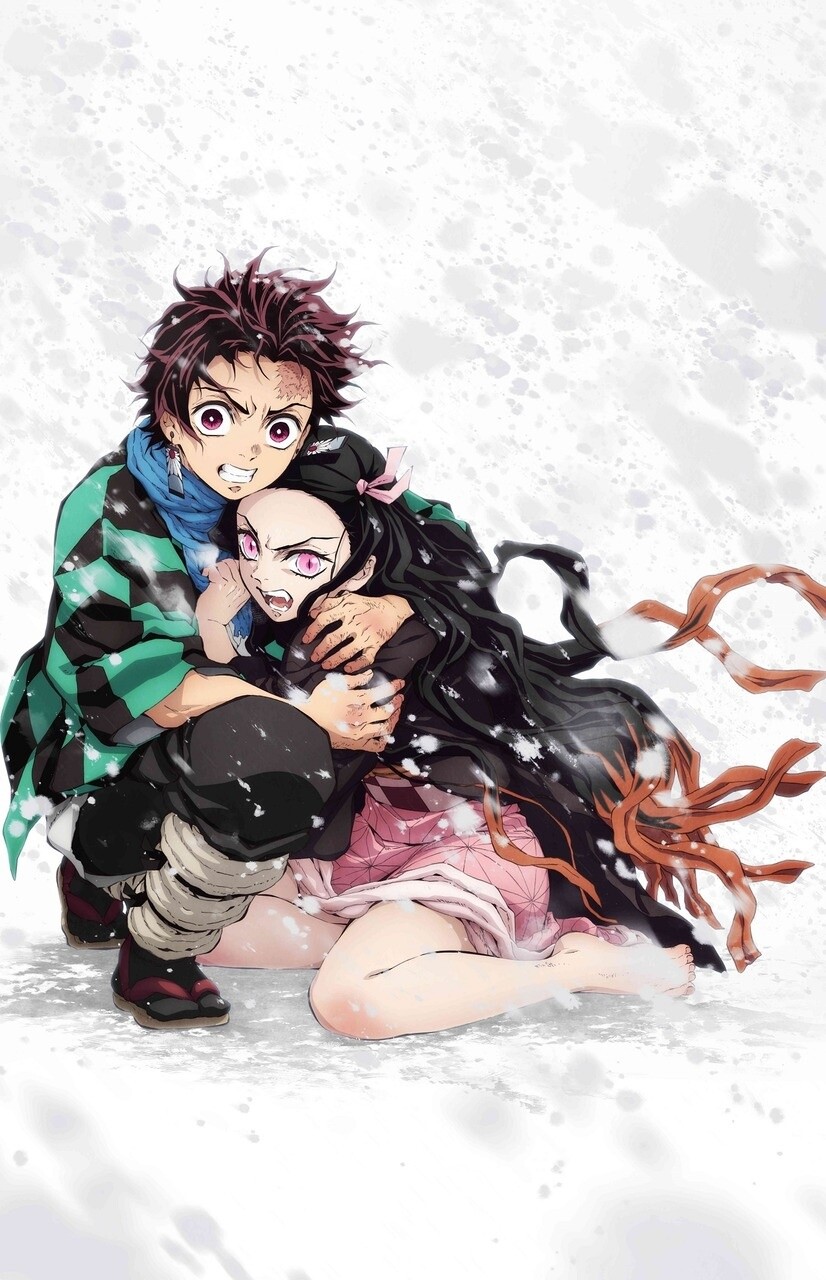 Air Date: April 6, 2019
Genres: Action, Demons, Historical, Shounen, Supernatural
Studio: ufotable
Synopsis: Since ancient times, rumors have abounded of man-eating demons lurking in the woods. Because of this, the local townsfolk never venture outside at night. Legend has it that a demon slayer also roams the night, hunting down these bloodthirsty demons. For young Tanjirou, these rumors will soon to become his harsh reality…
Why I want to watch it: You all already know that I like to read Shonen Jump manga, and while I haven't read the manga this is based on, despite having a subscription to the Shonen Jump app ($2/month, available on the App Store and the Google Play Store for all supported devices), I have heard good things about this manga, and while I haven't watched many of ufotable's works, bar a few clips of fate/Stay Night here and there, I am thoroughly pumped for this anime, as it is on the top of my list.
PV
---
Shorts
(AKA: Short comedy shows that distract me from the emotionally heavy shows this season)
Ao-chan can't study!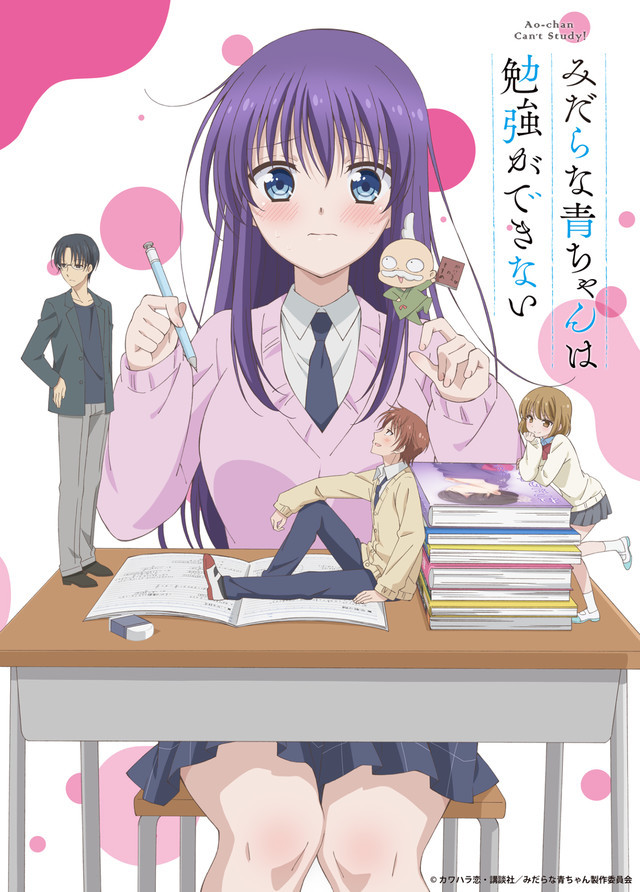 Air Date: April 6, 2019
Genres: Comedy, Romance, Ecchi, Shounen
Studio: SILVER LINK
Synopsis: When Ao was in kindergarten, she smiled ear-to-ear as she told her classmates how her father, a bestselling erotic author, chose her name: "A as in apple and O as in orgy!" That day still haunts her ten years later as she studies with a single goal in mind: to get into an elite university and achieve independence from her father once and for all. She has no youth to misspend and no time to think about boys…until her classmate, "King Normie" Kijima, approaches her with a shocking confession of love.
PV
Yatogame-chan Kansatsu Nikki (I don't know the English name, sorry.)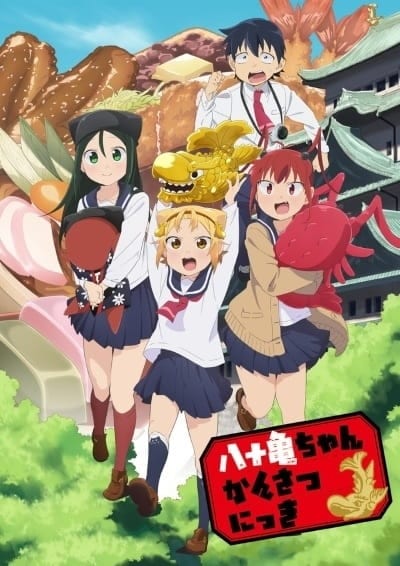 Air Date: April 4, 2019 (Oh shit, dat's today)
Genres: Slice of Life, Comedy, School, Shounen
Studio: Saetta
Synopsis: Kaito Jin is a second year of high school student who moved to Aichi from Tokyo. He meets Monaka Yatogami, who has a heavy Nagoya dialect, and he learns about Nagoya through joining photography club.
PV
---
LEFTOVERS
(The shows I'm continuing on from last season, or didn't get a chance to watch.)
JoJo's Bizarre Adventure: Vento Aureo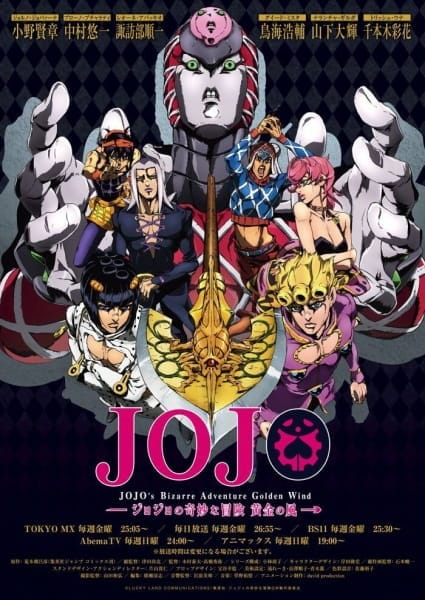 Dororo
Revisions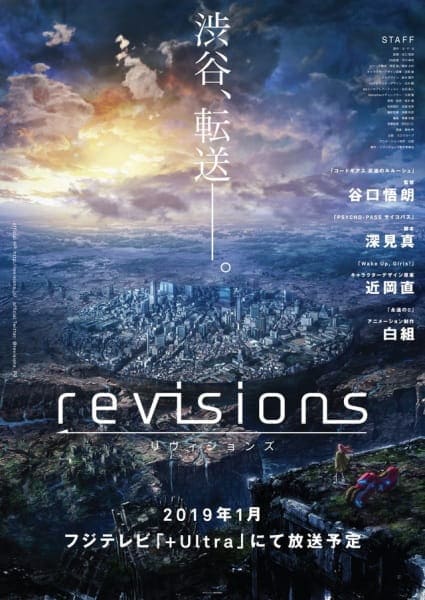 ---
So there you go, people! That is my personal watch list for Spring of 2019! Let me know what you're watching, what you think of my watchlist, and if you're new here, don't forget to follow this blog for exclusive content, support me on Patreon and Ko-Fi to get exclusive thoughts and notes on episodes, and join my Discord to talk about anime, share stories, or just hang out! I've been Aze, and I hope you come back to my vault. Stay Twisted, people.