Is it safe to assume that all the problems that Fairy gone's problems that were present in the first episode, are completely gone now?
With every episode, the characters seem to be getting better and better, and more likeable than they were in the last. Especially Marlya, who we now know more of thanks to the flashbacks sprinkled throughout the last 4 episodes, we now know that she is an unlucky person, who's driven people away, just from her presence. Contrast that to Veronica, who's attracted people to her, even as a child.
After they retrieve the (FAKE) Black Fairy Tome from Bitter Sweet, Marlya falls into a coma due to her Fairy's power, and after asking JESUS DIO how they got it, both Marlya and Free regroup at a cafe, guarding the fake Black Fairy Tome. However, a young woman, Patricia, steals it from them, prompting them to give chase.
After Free is cornered by Patricia, Marlya is cornered by Jonathan, a borderline psychopath who is Patricia's teammate. While cornered, Marlya tries to summon her Fairy, but due to fatigue, she can't do so. After having her shotgun taken away, Veronica comes through the stain glass windows, appearing to save her.
---
I think that the show is finally starting to hit it's stride, character-wise. The first episode was a rough go, and the second episode didn't inspire much hope, either, but this episode… oh man, this is gold. I think that the issues that people were worried about with Marlya, that she would be a Mary Sue-type character, isn't coming true (for now, at least), and her relationship with Free has finally found some legs. I'm actually looking forward to the next one.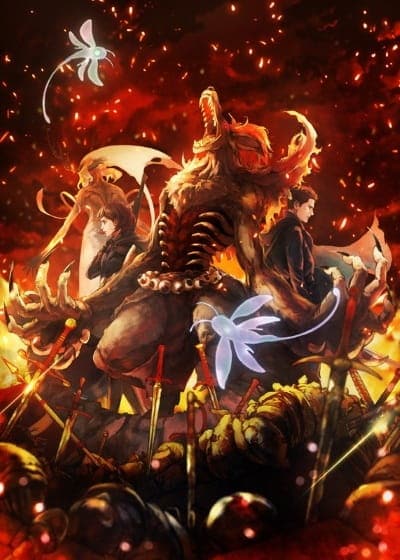 Fairy gone is available for streaming on FunimationNow and Hulu.
Until next time, follow me on Twitter, buy me some coffee, pledge to my Patreon, for bonus exclusive content, and follow this blog so you can come back to my vault, anytime I post a new article, but above all else, make sure to Stay Twisted.
Now, enjoy this picture of Marlya angily eating.