So. Is it just me, or is college kicking my ass now, that I've mostly procrastinated most of the semester, and am just struggling NOW to get a passing grade in all my classes?
…Hypothetically speaking, of course.
---
FAIRY GONE EP. 5
So, i'ma be real here, chief. Not much happened this episode, and while there were some good stuff, the majority of the episode was majorly forgettable. Mainly anything that didn't have Jonathan in it.
While I am still not a fan of how Marlya and Veronica's relationship is, at least it's not as JARRING as in the first episode, seeing as how in the course of 5 episodes, we know more about the characters, their backstories, and motivations. So, good on you, Fairy gone! You got somewhere!
I do have to say, Jonathan is probably the better of the antagonists thus far, not counting Bitter Sweet. Calling out to his Fairy, by saying, "Mama", "Papa". It's cliche, in a way, but it's also creepy. It's creepy-cool.
Overall, I have nothing more to say about this episode, other than it was a way to get us from point A to point B. Nothing great, but enjoyable.
Fairy gone is available for streaming on FunimationNow, and Hulu.
---
PHILOSOPHER'S GRANDSON EP. 5
I didn't hate this episode, but it just felt like 3 plots of separate episodes crammed into one. First we had Shin giving Sicily a ring, enchanted with Defensive magic, then we had Shin getting a new sword, because his Vibranium sword was a bit too powerful, or weak, I don't know, Sctrom getting ready for war, Shin being commended for his heroic actions with Diseum warning everyone not to use him for military or political purposes, and Shin teaching his Study Group to be powerful like him.
As you can read, it's plots on plots on plots, which isn't necessarily a bad thing. but, with this show, which I've pretty much grown to love, despite it's flaws, it's GLARINGLY obvious flaws, other than Sicily's ring, and Shin's commendation, if you take those away, they're three separate plots in one episode!
I mean, there was another fanservice moment with Yuri, and one of the characters did a JoJo pose, but, nothing of note happened that was worth talking about.
Sorry, if I'm venting, it's just, IDK. I'm just kind of bored of this show, and we haven't gotten to the halfway point yet. We'll see what happens next week.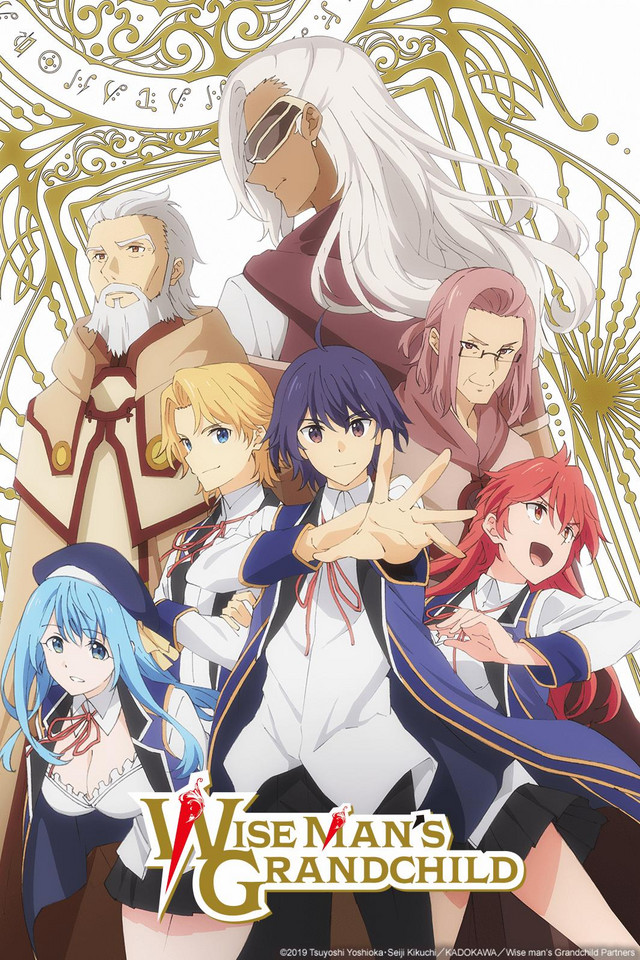 Philosopher's Grandson is available for streaming on FunimationNow (Sub or Dub), Hulu, and Crunchyroll.
Until next time, follow me on Twitter, buy me some coffee, pledge to my Patreon, for bonus exclusive content, and follow this blog so you can come back to my vault, anytime I post a new article, but above all else, make sure to Stay Twisted.
Oh, and um, read Black Clover. Once you get past the first few chapters, it gets REALLY good. Better than My Hero, even! Don't @ me.